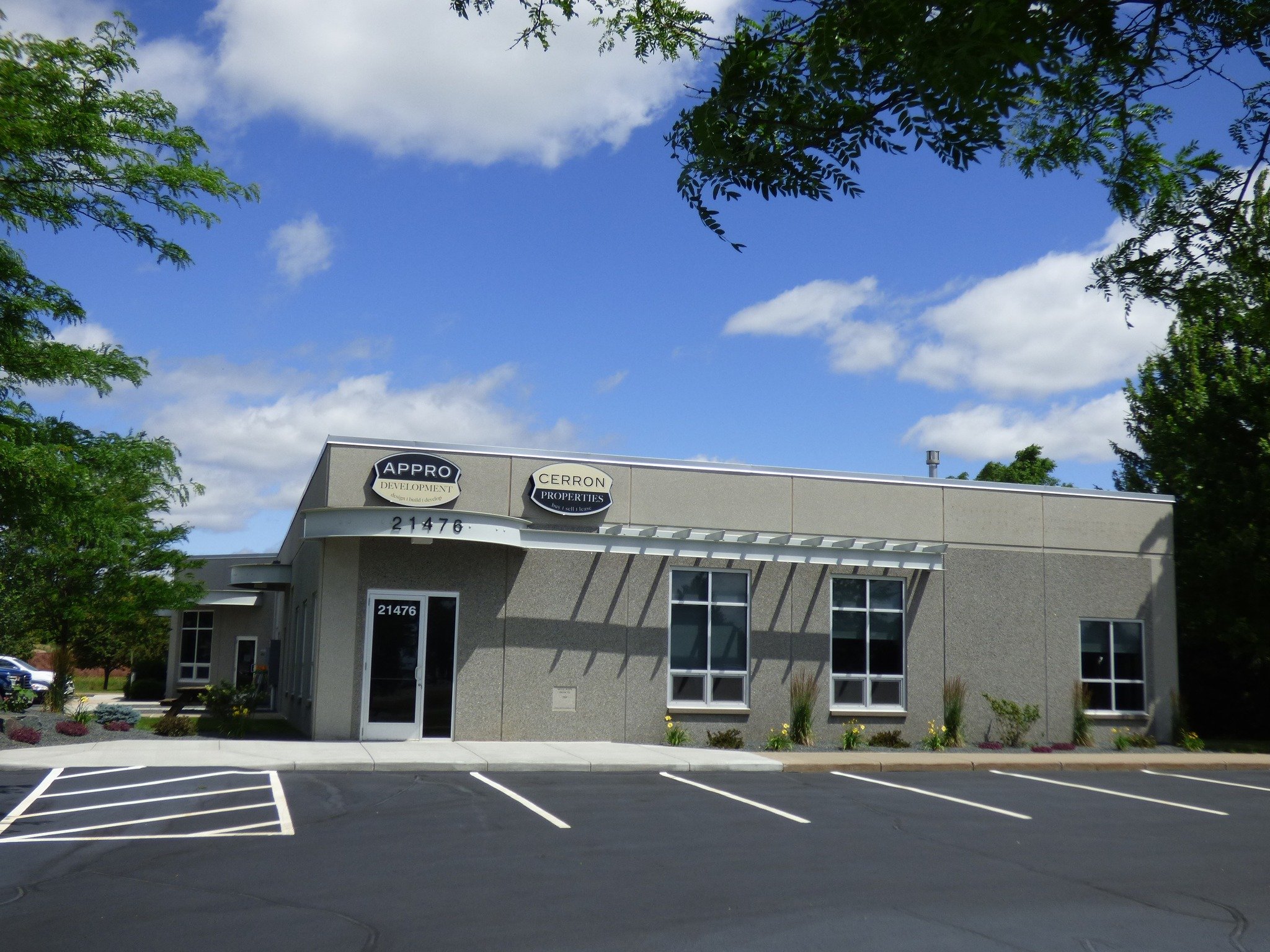 Why Choose APPRO Development and CERRON Commercial Properties? What Sets Us Apart?
Building, buying or leasing real estate for your commercial business can be a difficult, time-consuming, and often frustrating process. But it doesn't have to be so painful.
The right partner can take the weight from your shoulders and make the process of finding or building a commercial property much less of a burden.
That's where the team at APPRO Development and CERRON Commercial Properties comes in.
With a passion for understanding what's important to your business, our expert team is driven to provide comprehensive property solutions and exceed our clients' goals and expectations. We strive to be the first call and ultimate resource for all our clients' real estate and construction needs.
In addition, there are a number of factors that set us apart from others in our industry. Here are just a few.
One-Stop-Shop
We offer a consolidated, beginning-to-end process — a full menu of services, all under one roof!
The close relationship between APPRO Development and CERRON Commercial Properties allows us to provide our clients with a single source for commercial real estate and building services. Whether you need to lease or buy an existing property or design and build a new building, APPRO and CERRON can take care of it for you.
Our services include:
Finding the right property for your project - buy, lease, or land to purchase
Site feasibility studies
Land development
Architectural design
Constructing a new building or modifying an existing space
Pricing out all options so you can make the right choice for your needs
With all these services in one company, we're able to cater to each individual client's needs. Plus, whether you choose one or all of our services, having everything under one roof means your project can be more cost effective, too. We help you save time and money!
Responsive Communication
At APPRO and CERRON, we pride ourselves on our prompt communication throughout each project.
When you work with us, you'll be assigned your own personal Project Manager or Sales Agent who will be your point of contact for your project. And because our teams are all under one roof, we can easily gather the resources and information you need and respond to your requests quickly.
Cost Transparency
We offer complete transparency regarding all costs.
Unlike many companies in our industry, we clearly communicate all costs involved in your project. During our competitive bid process, we'll collect all bids and share them with you so you can make an informed decision.
By focusing on professional construction planning and scheduling, as well as innovative design and high-quality building structures, our commercial building development and remodeling services provide our clients with the greatest value for their money.
Advocating for You
Our team members serve as advocates for you wherever you need it. Whether it's your bank, accountant, or attorney, or local city, county, or state government agencies, we'll be by your side.
Our goal is to help streamline and expedite the complex financing and regulatory processes that come with any real estate or construction project.
While our focus is on commercial real estate and construction, it all starts with relationships. We truly value your goals, making them our own by listening to your needs and concerns while working with you every step of the way to ensure that your building project is a success.
Our goal is to produce lasting results that support the continued success of your business.
Local Connections
Another way we advocate for you is by utilizing our local connections.
Not only have we been in business in this area for more than 30 years, but many of our team members also grew up here! Growing up alongside the local players in our community, we know them well. Those relationships we've built over time benefit you, as they help us ensure your project is done efficiently and correctly.
Decades of Experience
Our team of premier commercial and industrial property solutions providers bring a wide range of knowledge, skills, and abilities to each and every project. With over 30 years of experience in our industry, we'll put our expertise to work for you.
Our expertise is both deep and broad — our team includes experts in real estate, architectural design, land development, construction design, general contracting, and more. No matter what your project requires, we have all the bases covered.
What's more, we apply our proven, time-honored process to every project in an effort to avoid major pitfalls down the line. This helps ensure a smooth project from start to finish.
Education
Another way we put our experience to work for you is by providing education on every step in the process.
From commercial real estate to land development and building construction, our team is well-versed in the details needed to complete your project. Right from the start, we'll work to provide you with the information you need to make the best decisions for your project.
What Our Clients Say About Working With Appro Development and Cerron Properties
These are some of the most common reasons why our clients choose to work with us again and again. In fact, the majority of our projects come from referrals and repeat business from our satisfied past clients!
But you don't have to take our word for it — here's what a few of our past clients have said about working with us:
"Using Appro again was a no-brainer for us...during the construction process they went out of their way to minimize the disruption and mess that comes with building an addition while staying open for business. We're extremely pleased with the result!" — TOM MORK, Lakeview Bank, Lakeville, MN
"APPRO and CERRON took my vision and made it a reality…The result was simply the right building, in the right location, within the right budget." — GLEN STARFIELD, Express Employment, Lakeville, MN
"Bruce took the time to listen to our space and budget requirements and helped to identify the ideal property. He helped us navigate the process and made sure we had everything we needed to get the deal done, and now...we LOVE our new location! — JESSIE MOMMSEN - Threads & Inks, Lakeville, MN
"The team at Appro is excellent to work with, and I have done so on multiple projects over the years. On my Minneapolis headquarters project, their team reacted to changes in the field well,…communicating well and maintaining the budget and timeline to our satisfaction. We are thrilled with our new building!" — ERIK SALTVOLD, ERIK'S, Minneapolis, MN
APPRO Development provides the best commercial building, remodeling, and expansion service throughout Minnesota and across the Midwest. And as a full-service integrated commercial real estate company, CERRON Commercial Properties serves the needs of individual, corporate, and institutional owners and investors throughout the south metro of Minneapolis and Saint Paul, Minnesota.
Together, we provide the utmost in commercial real estate solutions for our clients.
If you're looking to build, buy, or lease real estate for your business, the team at APPRO and CERRON would love to work with you to make your dreams a reality. Contact us today to get started.
Tags:
Commercial Building Maintenance
,
Commercial Real Estate
,
Architectural Design
,
General Contractor & Construction
,
APPRO Development
,
Architectural Services
,
CERRON Commercial Properties
,
Commercial Broker
,
commercial lease
,
commercial construction
,
General Contractor
,
commercial architect
,
commercial property
,
Industrial construction
,
commercial design
Related Articles
Longtime Apple Valley MN CERRON Client Recognized at State of the City - Apple Valley Mayoral...
Office Warehouse Space Apple Valley, MN - Apple Valley Business Campus, Phase III Office warehouse...
Manufacturing Warehouse Space Available MN: The team at CERRON has a variety of manufacturing...