The Minnesota Landscape in autumn is amazing as we watch fall colors grace the horizon! It doesn't get better than spiced cider, apple picking, the smell of the perfect bonfire, and the display of fall colors across vibrant blue skies and billowy clouds.
In this blog post, you will learn:
Where to go to see the spectacular display of this year's fall colors
When you should get on the road
How the colors change - the science behind the colors
We hope you enjoy and we would love to see your pictures - send us an email!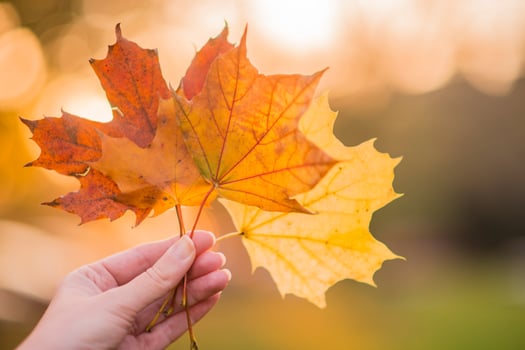 So, just where do you go to see this amazing display? When is the best time to hop in the car and take a cruise? Well, it depends on what part of the state you plan to visit.
The Minnesota Department of Natural Resources (DNR) has a really cool website which tracks the colors and gives great tips as to timing and location. You can even sign up to get notifications via email! You may explore all of your fall color options by clicking HERE.
Have you ever wondering WHY leaves change colors? The DNR also put out a very informative and interesting summary to answer that very question...HERE.
We hope you get a chance to explore our great state of Minnesota this fall and to witness what many are calling "a near perfect fall colors season."
We truly enjoy being out in the midst of all of this colorful splendor! If you have enjoyed this blog article and want to read more from our team, please consider signing up for our RSS Feed and/or our monthly newsletter.

Image credit: Fall leaves images via Freepik.com.