Meet the APPRO and CERRON Team: Kim Elander
APPRO and CERRON would like to introduce the newest member of our team - Kim Elander! Kim joined our team as Administrative Assistant and will be the first person our clients meet as they visit our office and the first voice they hear when calling members of our team. As we continue to strive toward not only meeting, but exceeding our clients' expectations, we gladly welcome Kim to our entire team.

Name: Kim Elander

Role: Administrative Assistant, APPRO Development, Inc.


Describe your role with APPRO and/or CERRON in ten words or less.
I'm here to help with (almost) anything.



Why should someone who doesn't know APPRO and CERRON, choose our companies?
Our people will work with you every step of the way to make your vision of your business (space) a reality.

What makes our team unique?

The people and the friendly working environment.

What inspires and/or motivates you in what you do with APPRO & CERRON?
Again, the people that I work with here keep me both inspired and motivated.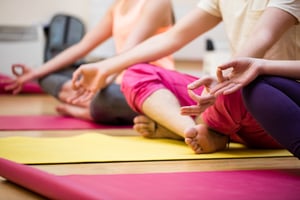 What do you do outside of the office for fun?
I love to exercise – whether it be on a treadmill, a bike, running or walking outside, lifting weights, doing yoga – I love it all! It keeps me sane – well, close enough!
What is your favorite quote?
Nothing in life will call upon us to be more courageous than facing the fact that it ends. But, on the other side of heartbreak is wisdom.

What is your favorite sport/event (to cheer on or to play)?

I love to watch anything that my kids are doing which currently is competitive dance and soccer.
Where is one place you have not been, but would really like to go?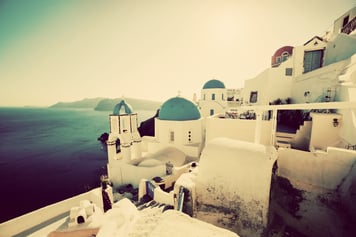 I would love to go to Greece!

---
From the get-go, we have loved having Kim on our team! From her infectious laugh to her southern accent, you cannot help but appreciate the positivity and energy she brings to her role - day in and day out! In addition to being that first voice you hear on the phone or the first person to welcome you to our office, Kim brings her strong administrative and organizational skills to support our team with executive support, bids, proposals, subcontracts, change orders, project close-out documentation, and more. She is always eager to help and a valued member of our team. We are thrilled to have her on board, and hope you will take a moment to say, "hello!"
View more team member links
HERE
.
Would you like to learn more about our team and all that we do to provide expert property solutions? If you haven't already done so, please subscribe to our newsletter to receive project updates, design ideas, current available properties, and much more!
Image source credit: Yoga pose "People" photograph designed by Peoplecreations - Freepik.com and image of Greece "Travel" photograph designed by Bedneyimages - Freepik.com