Meet the APPRO and CERRON Team: CRAIG LOUDEN
We would like to introduce you to Craig Louden, who will be working with our CERRON team as a licensed commercial real estate agent. We hope you enjoy learning more about us and our great team at
APPRO
&
CERRON
.
Name: Craig Louden
Role: Agent, CERRON Commercial Properties & APPRO Development, Inc.

The APPRO and CERRON team helps businesses find and/or create great spaces - what about that do you appreciate or enjoy?
I have grown up in Lakeville since moving here in the fifth grade and have been truly blessed with growing up in such a great community. Appro and Cerron have been a huge part of creating such an amazing community for companies to come and conduct business. I am proud to say that I am apart of the Appro and Cerron's team in continuing to make Lakeville a great place to live and to conduct business.
Describe your role with APPRO and/or CERRON in ten words or less.
An Agent that conducts business, ethically, professionally and is driven.
Why should someone who doesn't know APPRO and CERRON, choose our companies?
Appro and Cerron have a reputation that can only be made with years of continuously doing a great job. Appro and Cerron take pride in the work that they do and get involved with the clients and make sure the client's needs are met along with giving them the information to understand the project and the checklist of what needs to happen to keep the project on track. Having a team that communicates well with clients is huge and Aprro and Cerron do an excellent job.
What is your earliest memory of selling, designing or building something?
My dad owns a construction company that I have helped manage and have been working with my dad since I was eight years old when I started by helping pick up shingles. My earliest memory with helping design was a bathroom when I was twelve years old. I have a cabin that is in a gated community and at the age of twelve you could get your golf cart license. At the age of twelve I bought a golf cart, which I had to pay my dad back for. On my 12th birthday my dad woke me up and said you have work to do before you can go to your lacrosse game. I helped demo and remodel the bathroom. It was a great memory because I got to learn a couple of life skills, which I still use and get to bring into the commercial side of real estate. I love helping clients solve problems by helping design solutions to their problems.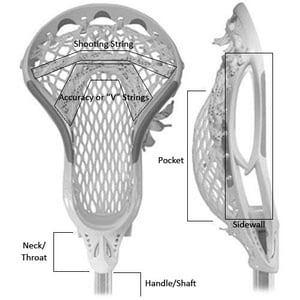 What makes our team unique?
Appro and Cerron are unique in many ways. Some of the unique qualities that I love about Appro and Cerron are first and most importantly all the great people that work here. Everyone wants to see you succeed and genuinely help each other out in any way they can to help each other make the best experience for our clients. Another huge personal impact in my opinion is that Appro and Cerron are in the same building and have weekly meetings to keep up on the ongoing projects. As an agent this is a great experience for me because this creates great communication and helps everyone understand all of our projects. Which then helps me as an agent help our customers.
What inspires and/or motivates you in what you do with APPRO & CERRON?
I have grown up in Lakeville and Apple Valley my entire life and have watched the growth in our communities and am inspired to do my part in helping create a place where people want to live and do business.
What do you do outside of the office for fun?
I'm an outgoing, outdoors individual. Anything that can get me outside, I usually love doing. Hunting, fishing, scuba diving and going out on the boat are a couple of things I like to do in the summer and fall months. Wintertime I love to go snowboarding and when I have time work on my innovative ideas.
What is something people might be surprised to know about you?
When I was in the Dominican Republic two years ago, I had the opportunity to go deep-sea fishing and caught a Sailfish.
What is your favorite sport/event (to cheer on or to play)?
Lacrosse and Hockey are my two favorite sports to watch. I played Lacrosse for Lakeville and it was a great experience.
Where is one place you have not been, but would really like to go?
Peru is a place that I have not been to before but would love to get to see someday. I have heard they have some of the best scuba diving spots in the world.
---
We are thrilled to have Craig as a member of our sales team. He is dedicated, hard working, highly motivated and has an enthusiasm for helping clients. We know Craig's passion for our local community, coupled with his real estate expertise, will be of great value to all those with whom he works!
View more team member links
HERE
.
If you would like to consider joining our team, be sure to check out our
CAREERS
page for current open positions.
Would you like to learn more about our team and all that we do to provide expert property solutions? If you haven't already done so, please subscribe to our newsletter to receive project updates, design ideas, current available properties, and much more!