The 2017 Manufacturers Appreciation event, hosted by the City of Lakeville, on October 5, 2017, included a panel discussion addressing employment issues, followed by an after-hours style reception, including sponsors and vendors. This event was held in correlation with Manufacturing Week, typically during the first week of October, across the state of Minnesota.
Learn more about this annual event, including:
Link to presentations on the topic of workforce and staffing in the manufacturing sector
Link to past blogs about this event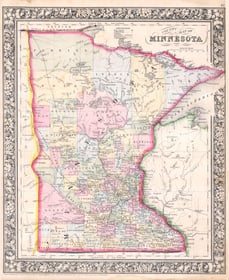 This year's event was very well attended and was the first year that a panel discussion was included. Presenters from three diverse backgrounds spoke on the topic of workforce issues in our state. The three speakers included: Traci Tapani of Wyoming Machine, Miles Seppelt, of the City of Hutchinson, and Michael Slezak of Minnesota DEED. The event was organized by the City of Lakeville and Dave Olson, Lakeville's Community and Economic Development, emceed the event.
Ms. Tapani is the co-President of Wyoming Machine and gave an excellent presentation on ways in which her company has successfully addressed staffing by thinking outside of the box. By sharing the stories of three of her employees, she illustrated unique staffing solutions for her manufacturing company which was an inspiration to other Minnesota manufacturing companies.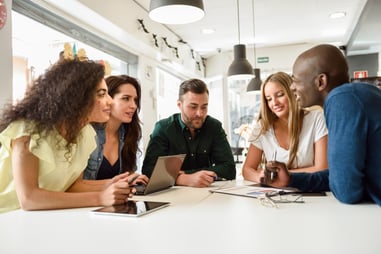 Mr. Seppelt, the Economic Development Director for the City of Hutchinson, presented an exciting program to encourage middle and high school students to explore manufacturing. By dispelling many myths about manufacturing, just as much for parents as students, Hutchinson schools have found a way to encourage students to consider the field of manufacturing as a great (and lucrative) career option through their "TigerPath Academy" initiative. This is truly inspiring and we strongly encourage you to take a look at this program which involves sponsorship opportunities by local manufacturers. This is an excellent model by a Minnesota community creating workforce solutions benefiting both employers and future employees.
The panel discussion concluded with a presentation by Mr. Slezak, who shared information with area manufacturers about the supports available from the Minnesota DEED office. There are many options available at this link to consider for your business, and Mr. Slezak encouraged the audience to reach out to their office for any help that might be needed.
In the event that you missed the presentation, the City of Lakeville has posted the slide decks from each of the manufacturing panel presentations on their website. By following this link, you will find an individual link to each of these presentations.
It is with gratitude that we attend this event each year. Having helped many of the attendees over our 30 years of service to our local community, this event allows us to connect with many of those businesses, as well as to meet our newest neighbors in Lakeville.
If there is anything our team can do in the next year to help you with your business, as your space needs change, please consider reaching out to our property solutions team. There is no project too small or too large – we are here to help in any way we can!
Wishing you & your team continued success,
The APPRO and CERRON Team
Celebrating 30 Years of Service to Lakeville Manufacturers

---
Additional Links you may enjoy:
Image Source: Manufacturing electronics image and students at table image, both via Freepik.com. Image of MN map via Wikimedia Commons.